What's New
2022.07.21
Thursday 21 July About Happo-ike trail《Timber trail opens》
Thursday 21 July
The timber trail on the way to the Happo-ike pond which had been partially closed for renovation work, is now fully open today.
Please enjoy your trekking!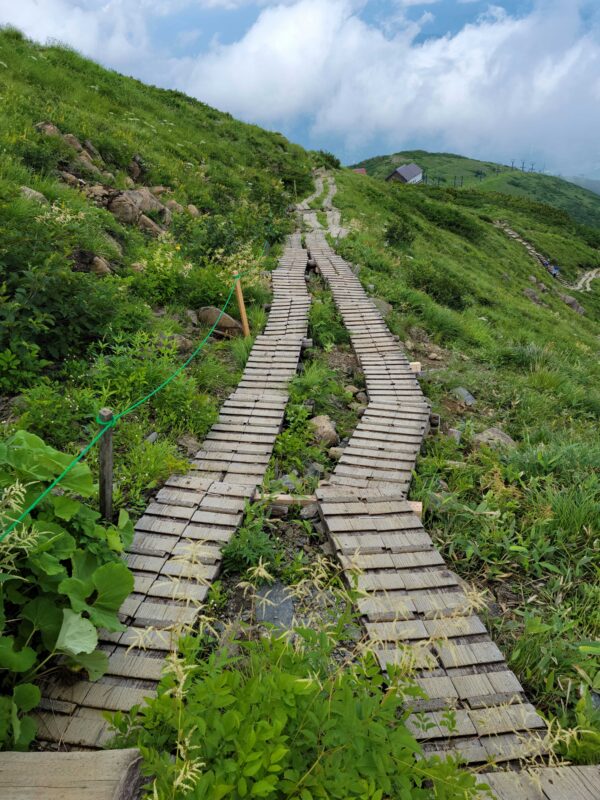 Wednesday 13 July
Please be aware that the Happo Nature Trail will be closed including the upcoming three-days weekend from July 16 to 18 due to renovation work on the wooden trail.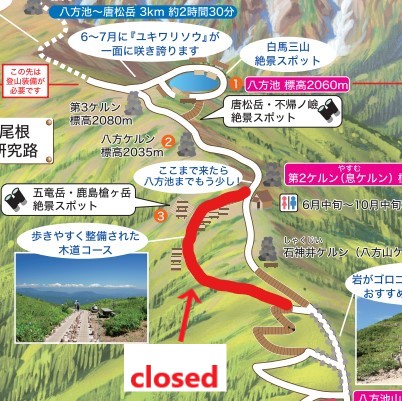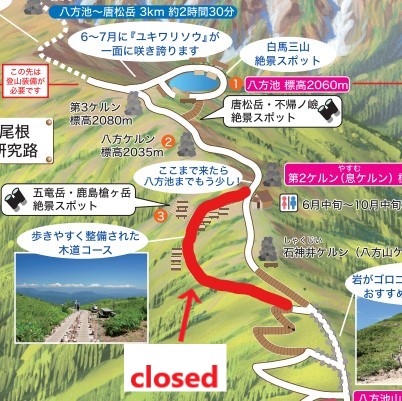 Tuesday 28 June
The restrooms near the second cairn are now open.
a keep-out sign is posted on the side of the wooden path that is closed.
Please do not enter the prohibited area for your safety.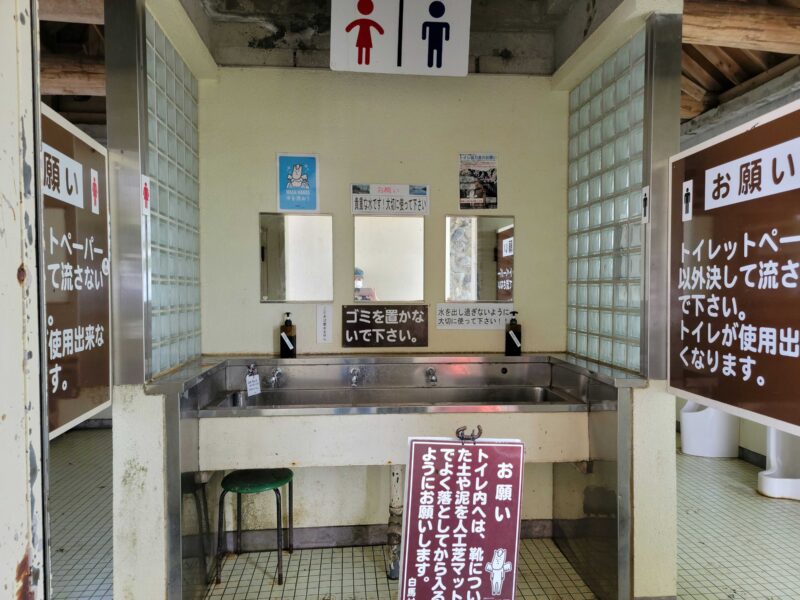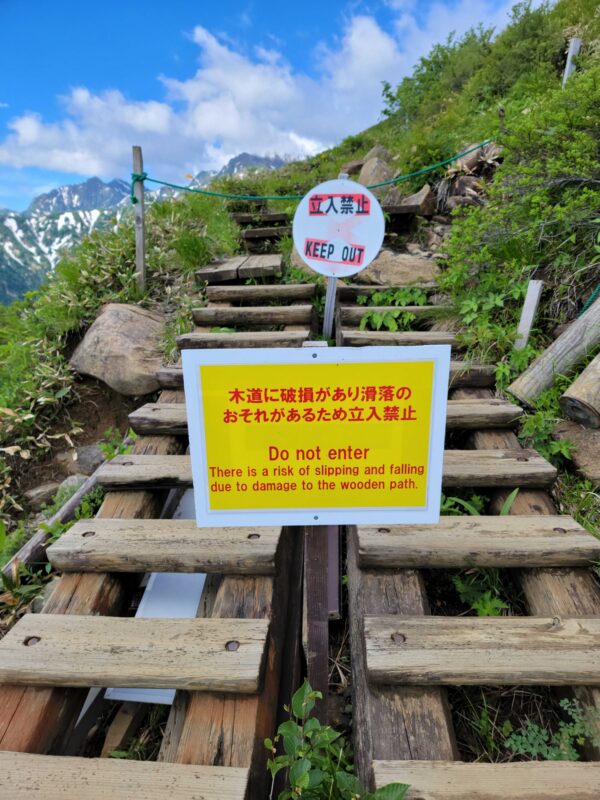 Sat 25 June
The deck at Happo Pond is now open.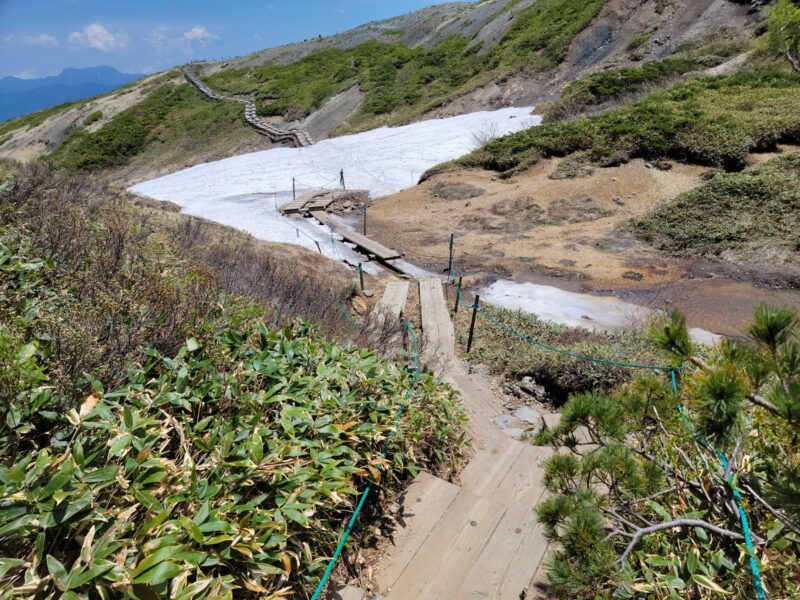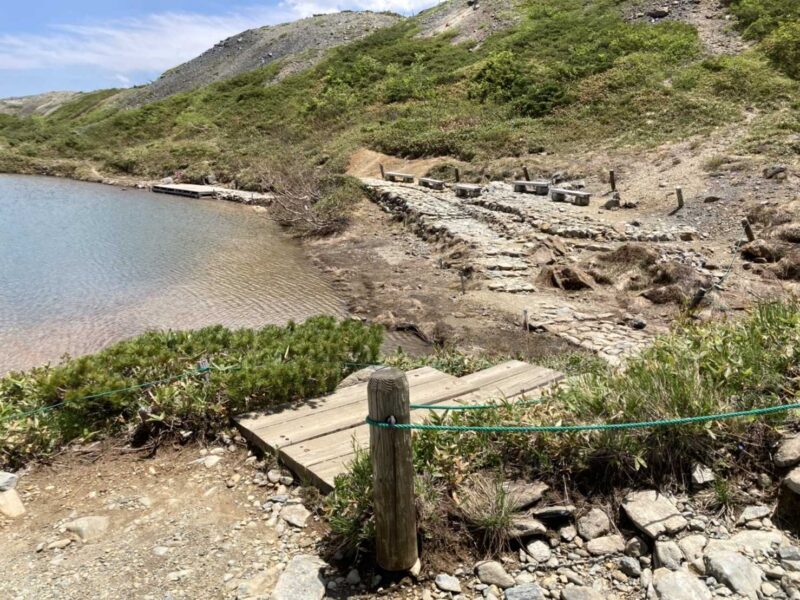 Fri 17 June
The following is an update on the current conditions at Happo Pond.
The snow near Happo-ike Villa and between the second cairn and Happo Cairn has melted, but the wooden path below the restrooms is still impassable due to the snow remaining.
Please use the trail on the right side of the route.
We are able to see snow remaining at Happo-ike Pond for a while longer.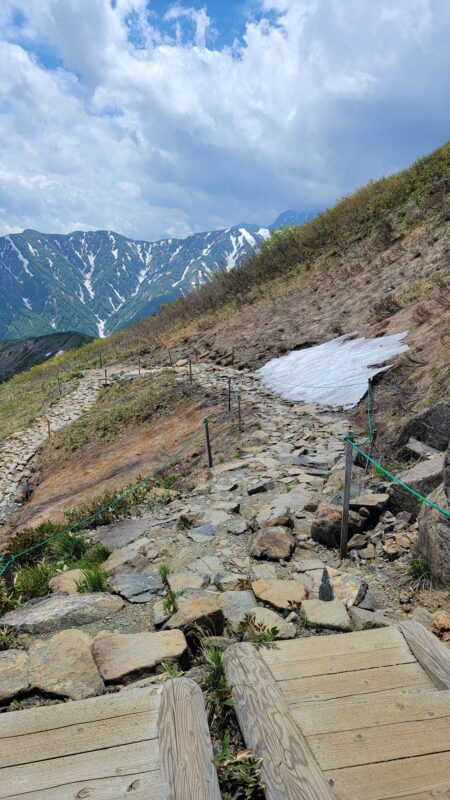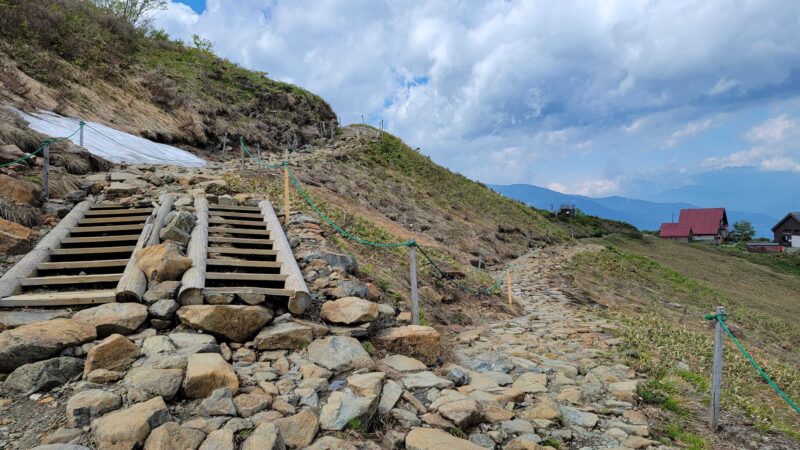 ▼The wooden path below the restrooms is still snow-covered and impassable, so please take the right-hand path (rocky terrain).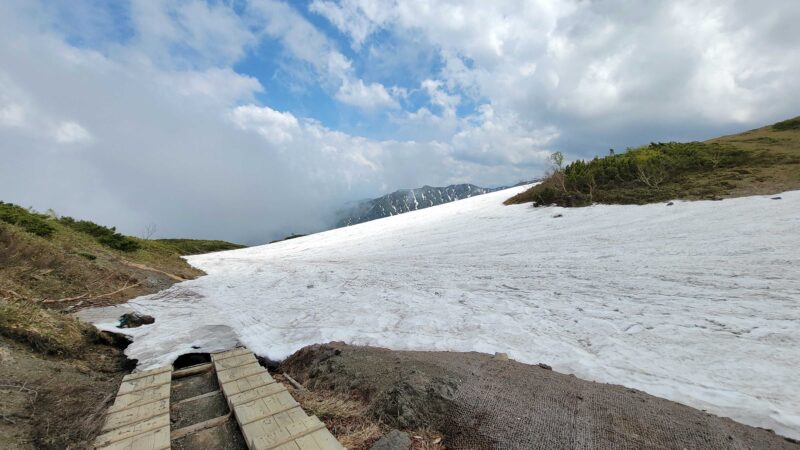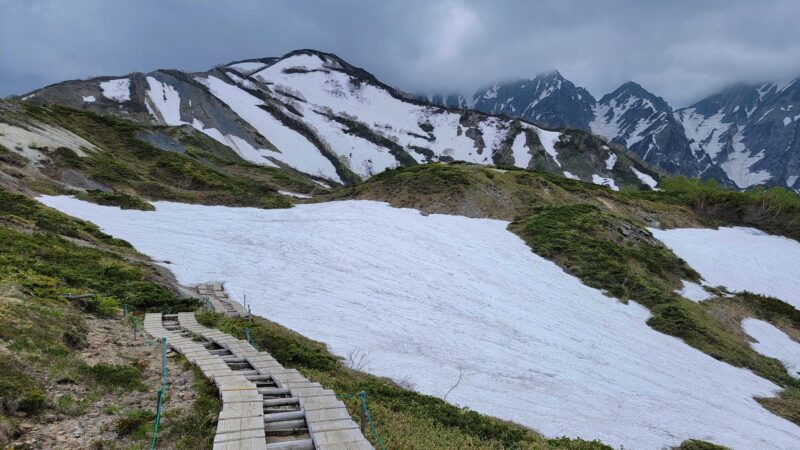 ▼There is still snow remaining at Happo -ike Pond.