New RFID lift & gate system / Old IC lift tickets handling
Old IC Hakuba Happo-one Lift Tickets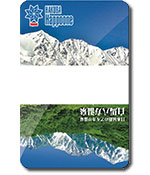 With the introduction of the new gate system, the old IC ticket (Icoppa IC card) ended operation in 2015-2016 season. In addition, the collection and refund of old IC tickets (ICOPA IC card) ended on May 7, 2017. Thank you for your co-operation please read below regarding the new system.
New RFID Hakuba Happo-one Lift Tickets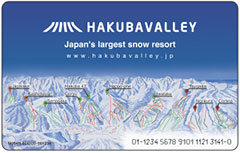 Welcome Ski Data – the new lift & gate ticket system installed in 2016-2017 season.
The new RFID lift ticket allows skiers & rider to pass through the gate smoothly. Because it is a non-touch type gate, it is possible to enter the lift ticket gate just by placing the RFID lift ticket in the left side of your ski jacket pocket.
1: Insert the RFID lift ticket into the left pocket of the upper body.
2: Do not touch the gate, simply pass through gate as the turnstile rotates.
Precautions
Do not put two or more RFID lift tickets (new or used lift tickets) together in your pocket. The gate function may not activate the turnstile correctly to pass through.
Please do not place your RFID lift ticket with your wallet, mobile phone or cigarette lighter.


There may be occasions where metal such as aluminum foil or coins and other types of IC chip cards (credit cards or electronic money cards) interfere with each other and the RFID lift ticket cannot be read.

If the gate does not open, please speak to the lift operator.