Kids & Family
Sakka Debut Ticket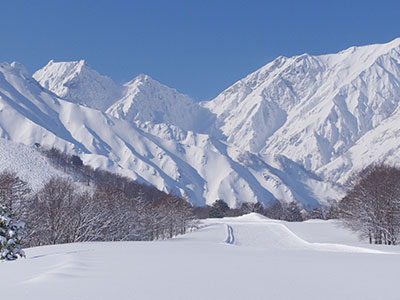 Sakka Debut Ticket
Debut ticket is for skiers and/or riders who want to practice and fine tune their skills on a wide, open and evenly groomed trail. For customers new to snow sports, we recommend you purchase a Debut Ticket.
Please click on the link for the illustrated trail map reference of the Sakka Debut Ticket location.
https://www.happo-one.jp/en/gelande
Sakka Debut Ticket
The ski area and lift access is limited to Sakka Kitaone quad (Panorama traverse or cat track), Sakka 2 pair, Sakka 3 triple lift.
Adult: ¥3,600 / Child: ¥1,600
Kids Park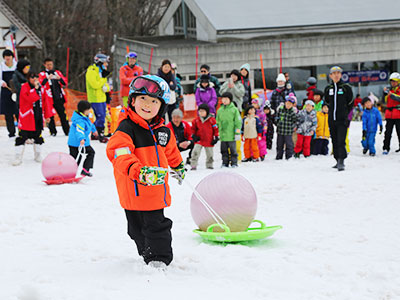 Sakka Ski Slope is our designated first time skier or snowboarder area. The ski course has been prepared for those who are new to the sport, have not skied or snowboarded in a while or just simply want to brush up on their technique.
Kids School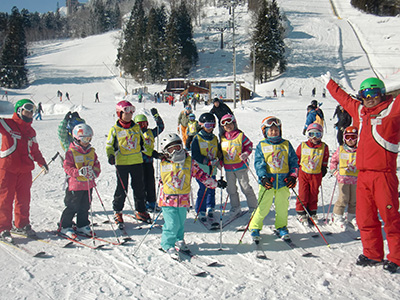 Kids can learn how to ski and snowboard for the first time at Sakka beginner slope with ski instructors.
Ski Happo Kids Day
Dec - Apr 2020 kids ski and ride free every 3rd Sunday of the month.
Ski Happo Kids Day is FREE for all kids up to 12 years old - 15 Dec 2019, 19 Jan, 16 Feb, 15 Mar, 19 Apr 2020
Day Nursery Preschool mai・mai

(Snow Plaza Sakka)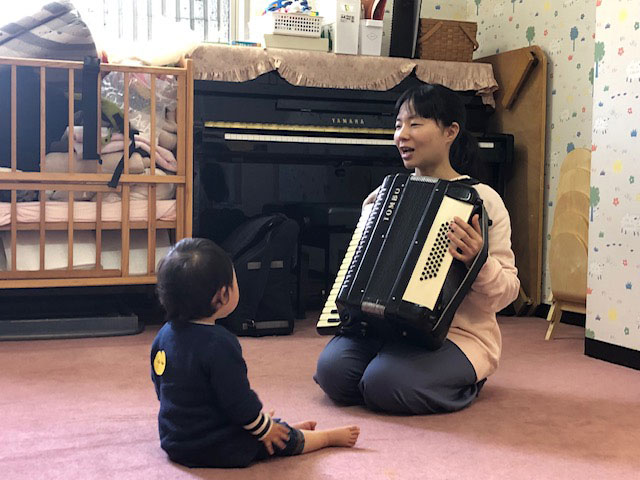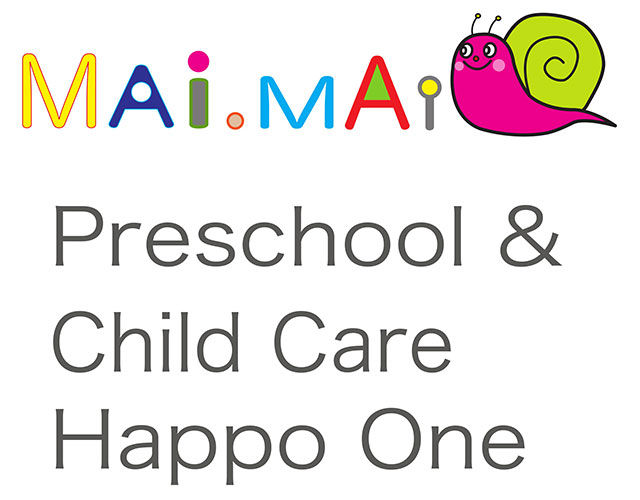 Full-time staff are stationed permanently here at Preschool mai・mai. Parents will feel peace of mind and can entrust their little ones with the friendly staff at Preschool mai・mai.
Age requirements: 3 months - 9 years old.
Limit of 18 children.
Reservations & Inquiries: Please contact 0261-72-7940
* +81 if calling from outside Japan.
Email: info@maimaicompany.jp
Initial entry fee for Members & Visitors apply.
Kids Space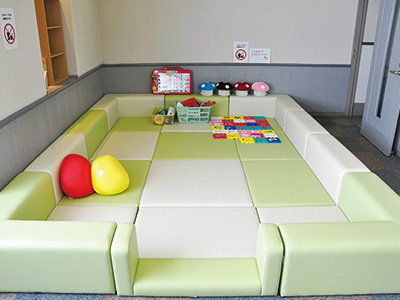 Usagidaira Kids Space is upstairs from the Gondola lift in Usagidaira. Kids can rest, take a nap &/or play quietly here. This space best suits young children under 6 years old. There is also a great choice of restaurants to enjoy a snack, lunch or break time in between skiing and riding.
Kids space is free, tables and chairs are also set up beside the playpen for family members to take lunch and relax with their kids.
Sakka Snow Plaza Kids Space is located at the back of the cafeteria hall inside Sakka Snow Plaza. A relaxing, easy-going area for young children and families to take a break during their ski and ride time.