Hakuba Alpen Library
The Hakuba Alpine Library, conveniently located in the premises of the central bus terminal and information center, is the perfect place to learn about the history of Hakuba Happo-one. Established in 2010, the facility has exhibitions in English and Japanese exploring mountaineering and skiing in the area, historical rural life in the region, and the life story of Fukuoka Takayuki, the founder of the Riesenslalom (Giant Slalom) course. There is a large selection of Japanese- and English-language publications allowing people to dive deeper into these subjects.
Exhibition About the Relationship Between Mountaineering and Skiing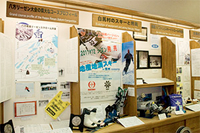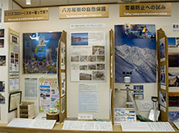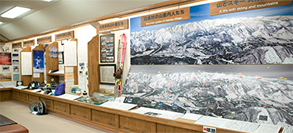 The deep connections between mountaineering and skiing are explored in this sixteen-booth exhibition with information provided in both Japanese and English. Find out about the first attempts at mountain climbing in the beginning of the Meiji period (1868-1912), learn about the concept of minshuku, Japanese-style guest houses run by families, and learn how skiwear changed throughout the decades. The section dedicated to the Nagano Winter Olympics 1998 is a particular highlight, with photographs and memorabilia of the time all eyes were on Hakuba Happo-one.
Fukuoka Takayuki Memorial Exhibition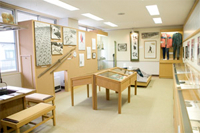 This exhibition celebrates the life of Fukuoka Takayuki (1913-1981), a former professor of German language and of the theory of physical education at Hosei University. To many he is the founding father of Hakuba Happo-one's ski scene. Fukuoka dedicated a great deal of his life to skiing and mountain climbing, having discovered the sports while training to be an athlete. Fukuoka published his own book about different skiing techniques, based on his own experiences and observations.
Having resettled to Hosono (modern-day Hakuba Happo-one) shortly before World War II (1939-1945), Fukuoka discovered the area was the perfect place to establish a run for downhill and slalom skiing. After convincing the local government by explaining the benefits of this new project, the construction works for the Riesenslalom (Giant Slalom) Course started and the first tournament was held in 1947.
Mountain and Ski Library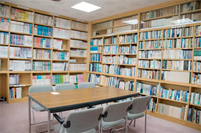 Here you can leaf through more than 10,000 different Japanese- and English-language publications related to mountains, mountain climbing, and skiing.
History Corner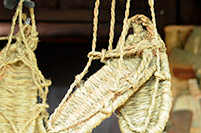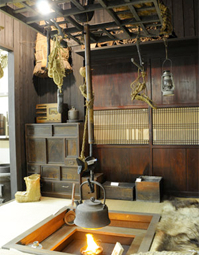 Travel back in time and discover the many different traditional farming tools and techniques used by the locals over one hundred years ago. The history corner also houses a life-size diorama of a typical fireplace found in traditional Japanese farm houses.