Omusubi Off-piste area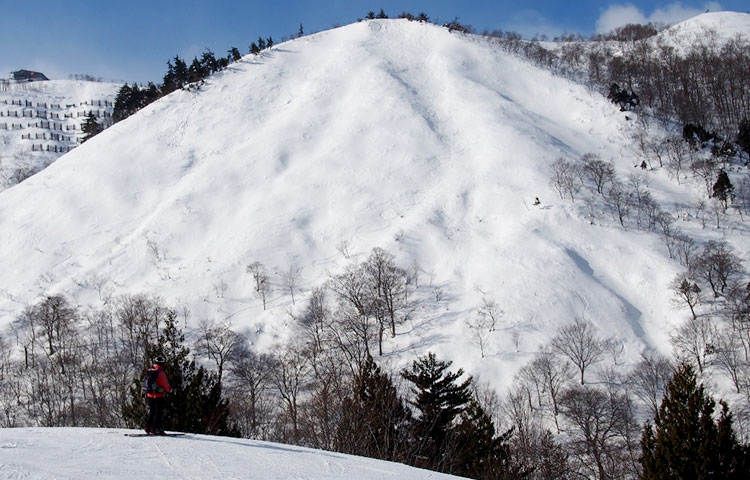 Hakuba Happo-one extreme skiing area just expanded.
Omusubi off-piste is a dramatic and impressive expert only terrain.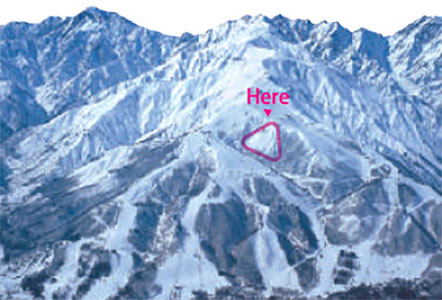 Ski & ride deep on a fresh powder day!
The area has finally opened and allows expert skiers and riders to challenge and enjoy the adrenaline pumping steep ride from the top of Skyline cat track to the base area adjacent to Sun Terrace Panorama Restaurant.
Plans to open: mid-January ~ end of March (depending on snow depth)
Time: 9:00 ~ 15:00 (depending on snow conditions)
Details Entry/Exit: 1 entrance point・3 exit points.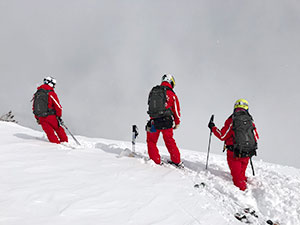 From Happo Ski Patrol
This is a special designated area within the ski resort and patrolled and assessed for safety every morning. It is marked as a double black diamond off piste area and is recommended for expert skiers and riders only. In the morning, Happo Ski Patrol will check conditions and determine whether the area is safe for the general public. A gate controlled signboard will be displayed as OPEN・CLOSE.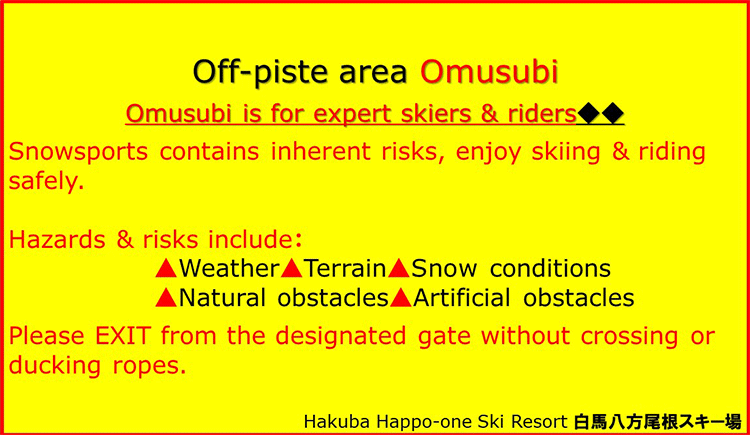 *This is an image only of Omusubi. It illustrates the entrance and exit points.
Omusubi * Area precautions
Only enter when the gate is open.
Omusubi is an area for expert skiers and riders.
The OPEN / CLOSE of the area will be decided on the day, Happo Ski Patrol will assess the area and check snow and weather conditions.
Depending on the avalanche risk level and weather conditions (strong wind, icy conditions, poor visibility etc.), it may be closed for your safety.
Please exit Omusubi as indicated by the marked exit points as illustrated on the signboard next to the entrance gate.
Both sides of the area are regulated by poles and signboards. Do not enter restricted areas. As Happo area rules apply, please be do not enter the side and backcountry from this point. Only enter backcountry from the top gate at Grat quad lift.