What's New
2019.11.22
Pre-season opening schedule 2019-2020
Hakuba Happo-one Ski Resort planned to open the upper slopes for pre-season skiing from Saturday 23 November onwards.
Unfortunately, we are unable to open this weekend due to insufficient natural snow.
To date, there has been a small amount of snowfall above 1,400m however, as the temperature rises, the fresh snow melts away.
We are waiting for cooler temperatures and with the right balance of natural weather conditions, we will begin making snow as soon as we can. The Snowmaking Team have already switched on the super pole cat snow guns which are built to excel in all temperature conditions. Last season, Happo invested and installed 14 new Snow Makers Inc. equipment along the Riesen Slalom course with the aim to have top to bottom skiing throughout the season.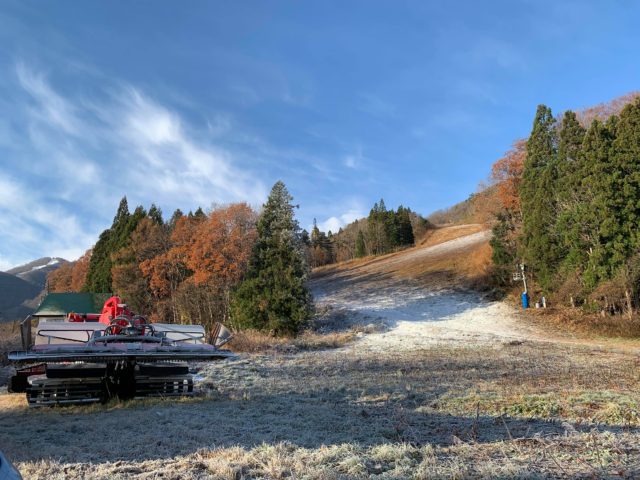 Please refer to our official home page and social networks for regular updates.