What's New
2021.09.03
Nagano Residents visit Hakuba, Hotel & Activities special campaign!
Nagano Prefecture residents special reservation campaign! Stay in Nagano and receive special Shinshu coupons which you can redeem for food & beverage or sightseeing at various tourist spots. Check the URL links and PDF data in this bulletin below.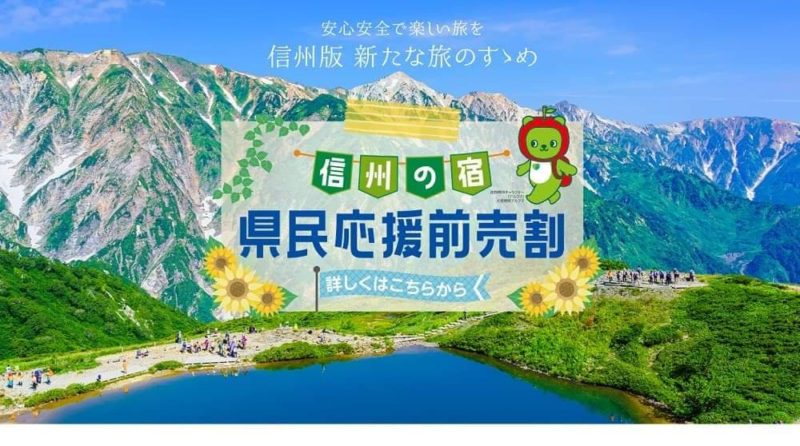 Please click on the link below for an updated list of lodging facilities at Happo-one Tourism Association. To purchase, please contact the
accommodation
directly.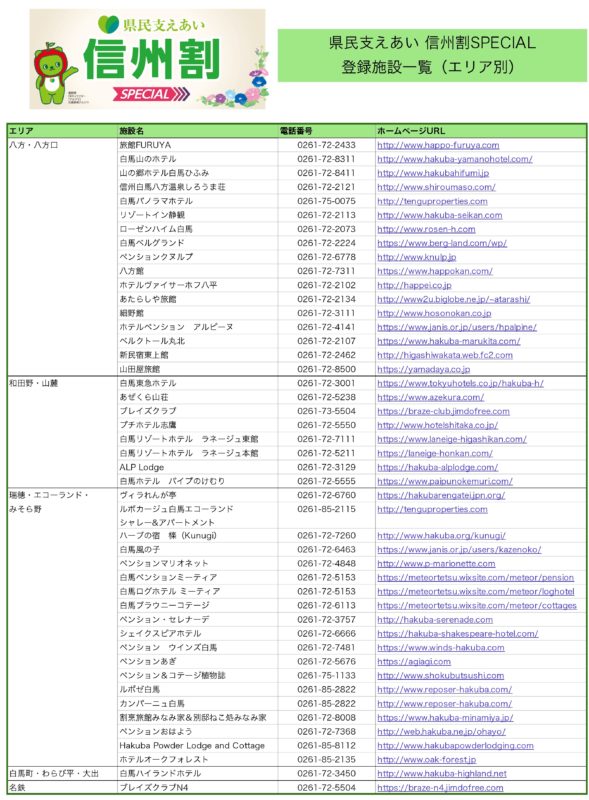 Please don't miss this opportunity to enjoy sightseeing in Nagano this summer & autumn!
For more information on this limited campaign please click here
(Japanese only)
For Guests using the special campaign Nagano Prefecture "citizens sightseeing coupon" the value is worth 2,000 yen per person per night and can be collected at the check in counter at your reserved accommodation. A list of facilities covered by the "citizens sightseeing coupon" can been confirmed below.  The coupon can be redeemed at registered facilities for activities, at souvenir shops, restaurants, for transportation and more. Please contact your desired accommodation directly for more information.