Events & Competitions
2020.01.07
-JUBAKO- The cultural hot pot in Hakuba
-JUBAKO- The cultural hot pot in Hakuba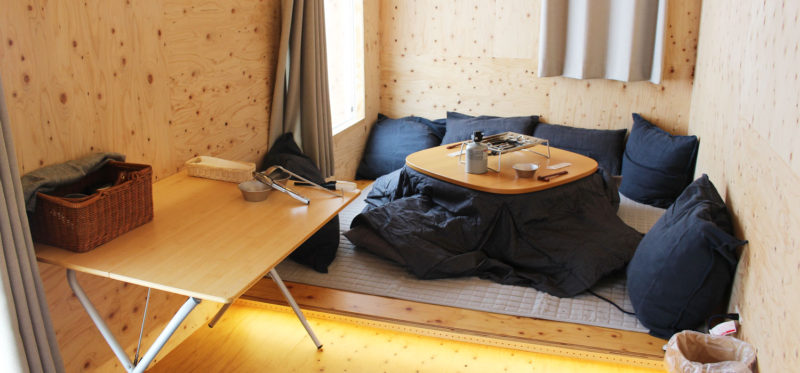 Enjoy a hot pot by the warm Kotatsu.
(Japanese traditional heating table).
Spend a relaxing time at our JUBAKO snow cabin with your family and friends.
Private snow cabin, JUBAKO, is available for day-use rental at the location Kitaone Highland in Happo-one ski resort.
Experience the warm, cozy atmosphere with views of stunning landscape sceneries.
◆Price◆
・Beef Shinshu Sukiyaki                    Adult 9,980Yen,   Child 4,990Yen /Person (Incl. tax)
・Pork Hakuba Shabu shabu            Adult 9,000Yen,  Child 4,500Yen  /Person (Incl. tax)
・Chicken Fukumi Tori nabe            Adult 8,000Yen,  Child 4,000Yen  /Person (Incl. tax)
◆Available time◆
11:00am~3:00pm
◆Maximum participants◆
2~4 persons
◆Closed on the following days◆
Monday and Thursday
※We will open until the middle of March, 2020
◆Reservation◆
Telephone: (+81 – outside Japan)  090-2524-4455
More information HERE