Events & Competitions
2020.01.09
Hakuba Happo Kurobishi Sake Event
A sake tasting event of the new sake brew "Hakuba Happo Kurobishi" will be released for sale on the 18th of January 2020!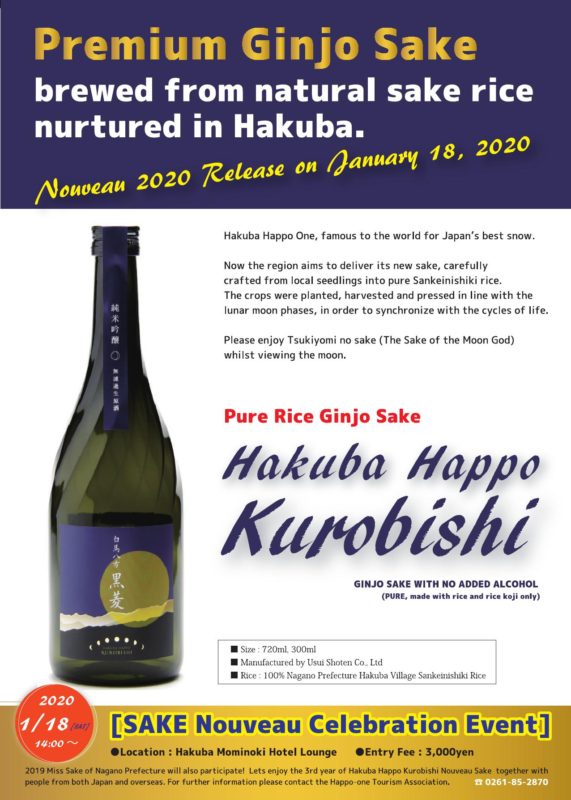 "Kurobishi" means Black Diamond. This local sake is home grown in the nearby Hakuba rice fields facing Japan's Northern Alps.
An appetizer will be prepared for tasting and participants will receive an original sake cup to mark this commemorative occasion.
Date: Saturday January 18 2020
Place: Hakuba Mominoki Hotel Lounge
Entry Fee: ¥3,000 per person