Events
2021.09.13
Hakuba Happo Kurobishi Sake – Harvest tour cancelled
Hakuba Happo Kurobishi Sake Brewing Project
2021 rice harvest tour was planned for 25 Sept. It is with great regret that we have had to cancel the tour. To help stop the spread of the New Corona virus our safety measures remain in place.
Please be assured that the rice is growing well & a refreshing flavor will be ready to taste early in the winter!
We look forward to celebrating with you once we unveil the new rice wine! This year's sake, Hakuba Happo Kurobishi, will be bottled in time for the full moon on 18 January 2022 & will go on sale on 22 January!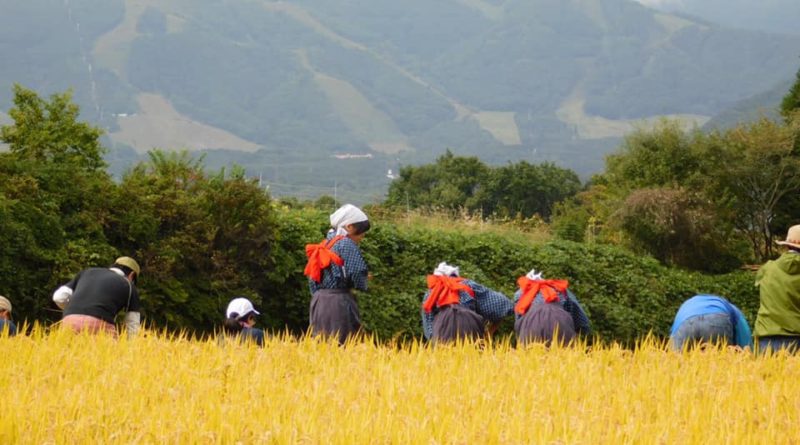 ※The photo is from a previous rice harvest tour.